Dear ,
First Year Students SGOI's college of Engineering, Belhe(Pune).
We are happy to have you with us. We are so excited to help and encourage your peronal and technical skill also inspire your creativity. We will provide extra curricular activities as well as focus on Quality of Education through various soft skill and motivational programs.
In order to know more about the Samarth Institute, We have organized an online Induction program. All the students are required must present for this program. We shall be glad if you are also accompanied by yours parents.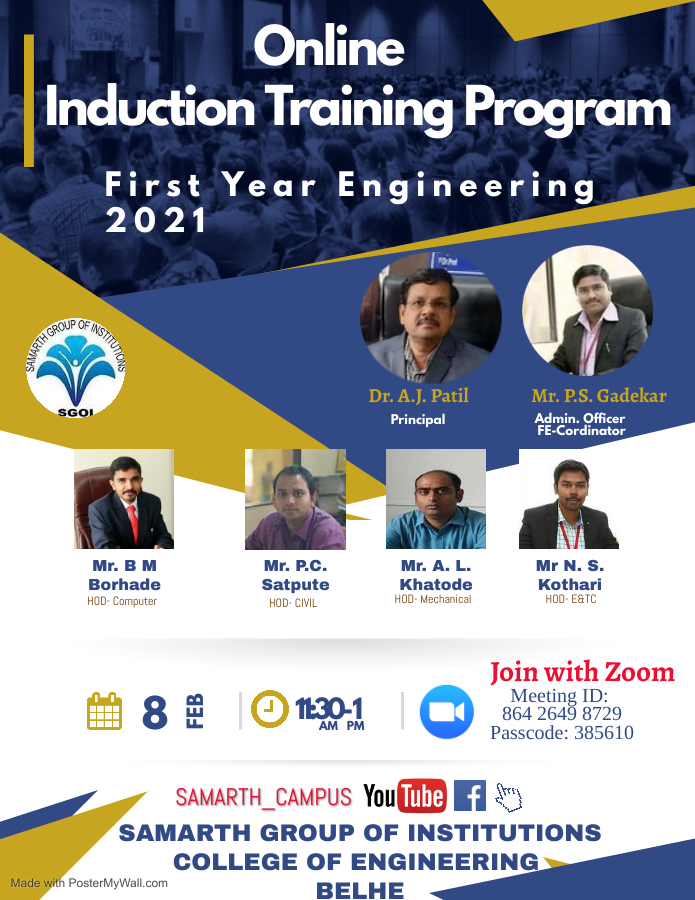 ✅Samarth Campus Facebook Page:- https://www.facebook.com/Samarth_campus-100767084980941
✅ Samarth Campus YouTube channel :- https://www.youtube.com/c/SAMARTHCAMPUS
#StayHome#StaySafe
Regards ,
Principal
SGOI COE,Belhe